Cultivating tradition from one generation to the next
Propur brings together 25 potato grower families from across the province. From Bas-Saint-Laurent to Témiscamingue, Saguenay-Lac-Saint-Jean, Central Quebec and the Outaouais, we work together to offer quality potatoes year-round. By preserving the family farm model, we ensure that the economic spin-offs of production are distributed in each of the growers' regions, enhancing the value of their work.
Because for us, growing potatoes is a story of families handing down from one generation to the next. Vision and technology may have evolved over the years, but working the land hasn't changed.

Our large production capacity and the geographical spread of our farms ensure supply chain security for customers in both seed and table potatoes.
Our seed potatoes
Our portfolio of public and private varieties produced in protected growing areas can meet your needs in the fresh and processing sectors. We can develop a specific plan for your company. Please do not hesitate to contact one of our advisors to discuss your needs.
Yellow varieties
Round white varieties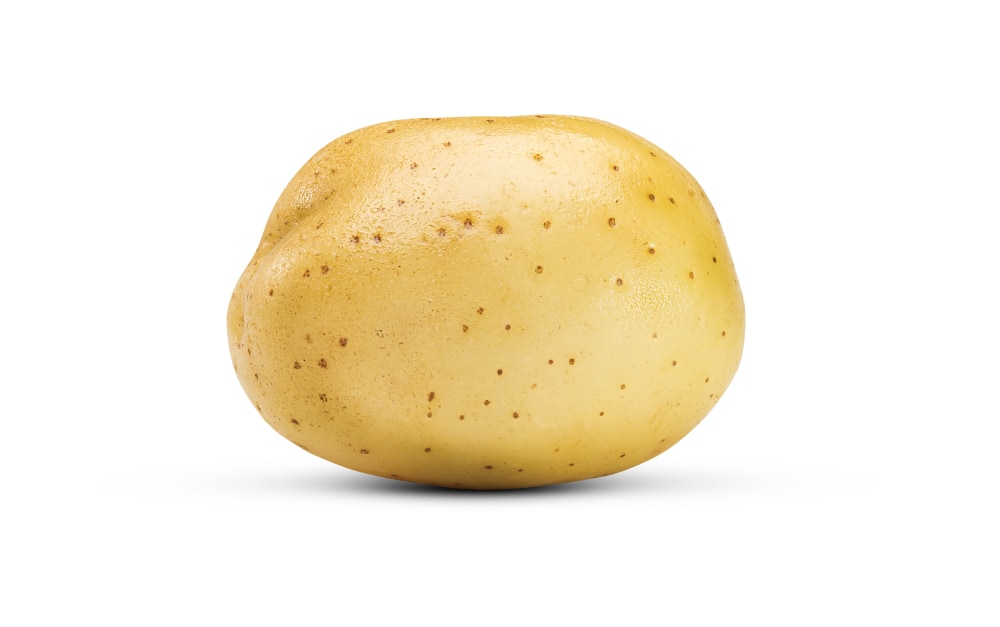 Russet varieties
Red varieties